Faja Latex Open Bust Arm Shaper
Only %1 left
SKU
Faja Latex Arm Shaper
Sale
20% off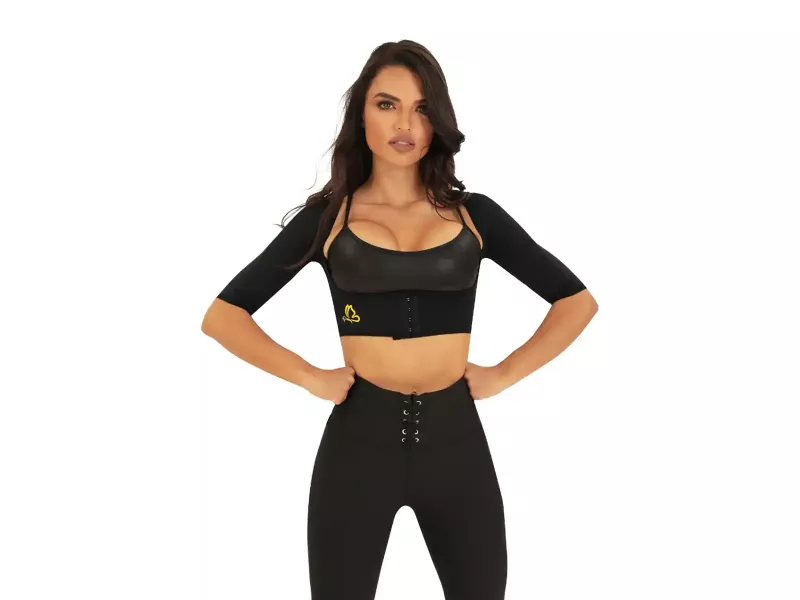 description
Introducing our innovative Open Bust Latex Shaper, designed to help you achieve your fitness goals with maximum comfort and support, while also enhancing your overall look. Crafted from high-quality latex material, the same material used in scuba diving suits, this shaper not only increases your body's temperature to promote targeted sweat in the arms but also provides a light smoothing effect on your upper back and arms.
Features include a hook and eye closure below the bra line, raw-cut sleeves that hit right below the elbow, ensuring a seamless and discreet fit under your clothing.
In between sizes? No problem! Size up for the ideal fit, allowing you to fully customize your shapewear experience. Experience the benefits of our Open Bust Latex Shaper for your arms and upper body, and embark on your journey to a more sculpted and toned appearance, all while enjoying the comfort and flexibility of this remarkable shapewear.