Fast, Free Shipping
Best Fajas Colombianas
24/7 Support
Fajas: Leading Manufacturer and Distributor of Fajas Colombianas
Faja compression garments have become a popular choice for shaping and contouring the body, offering support and enhancing the wearer's silhouette. The term "faja" originates from Spanish and is commonly used to refer to a specific type of high compression garment. The best Fajas are made in Colombia, this website was designed to take you on a journey to explore the origin, purpose, benefits, and popularity of fajas. Fajas serve various purposes, from post-operative recovery to waist training and everyday shaping. Our collection of high-quality Colombian garments provides exceptional support, comfort, and style, catering to a range of needs. Whether you're seeking post-op high compression garments, waist trainers for waistline sculpting, or daily shapewear for enhanced curves, we have you covered.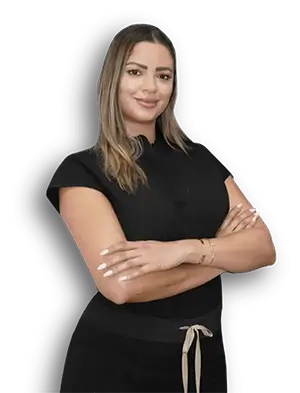 VIDEO SERIES
with Ana Santos
---
Charge Nurse Dr. Leonard Hochstein Plastic Surgery
Frequently Asked
How do I choose the right faja?
How long does it take for a faja to work?
Can I wear faja without surgery?
How tight should a faja be?
Does wearing a faja overnight help?
Customer Reviews
I love mine

Tummy Tuck

I love mine. I got the tummy tuck one

Anna Adams-Nelson

I've bought 2

Faja Stage 2 and Faja Panty

I have the stage 2 zipper and another that looks like a bathing suit fit they call it Faja Panty. I had Tummy Tuck, Lipo and BBL.

Patricia Lopez

Black is beautiful

Faja Stage 2 Black

BLACK IS BEAUTIFUL AND COMFORTABLE ❗️ 🖤🖤🖤

Robyn Moore

We are a family of Fajas

We love the Faja Brand

My entire family uses a Faja and we swear by them!

Scarlett Rooney