Delie 09231 Short Torso Faja Knee-Length
✕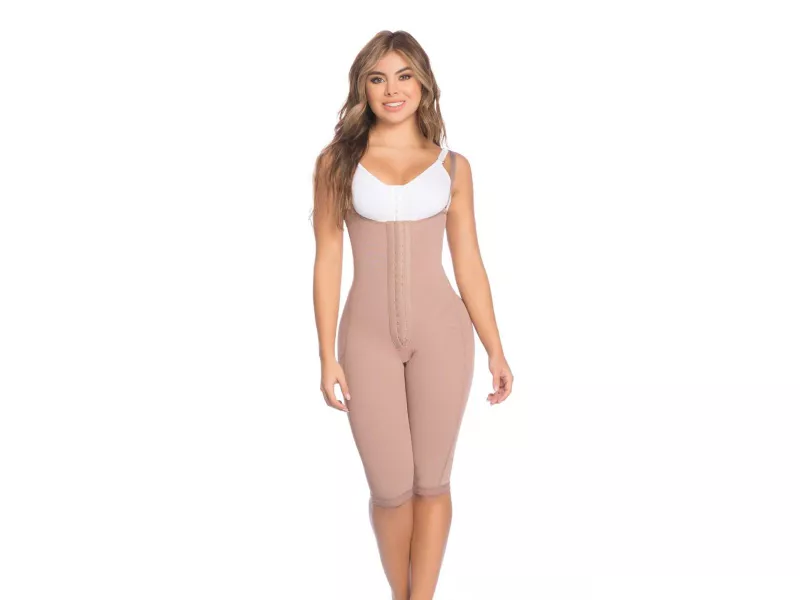 description
Shape, Smooth, and Enhance Your Figure with Delie 09231 - the Perfect Faja for Daily Use!"
Introducing Delie 09231, our new short torso faja with knee-length coverage available in Cocoa and Black - the perfect solution for shaping and smoothing your figure with targeted compression! Made with high-quality materials and featuring a unique design that contours to your body, this faja provides the support and comfort you need to feel confident and beautiful. In addition to its slimming and smoothing effects, Delie 09231 is breathable, moisture-wicking, and easy to care for - making it the perfect faja for daily use. Wear it under your jeans, long skirts, or tight-fitting outfits to enhance your natural curves and provide definition where needed. Plus, with its ultra-enhancing buttock design, Delie 09231 is suitable for all body types and is recommended for women who want to see their buttocks more pronounced.
Some of the additional features of Delie 09231 include:
High compression garment
Two levels of hook and eye closure for a customizable fit
Strapless back design for versatility with strapless outfits
Zipper perineal closure for added security and comfort
Natural butt lifter design to enhance your natural curves
Not sure if you have a short torso? Here's how to find out:
Stand in front of a mirror in an upright position.
Use a measuring tape and measure your waist starting the base of the bust as the starting point and down to the pelvis as the ending point. If the measurement you obtain is equal to or less than 11 inches, Delie 09231 is the perfect reference for you.
If it is greater than 11 inches, we recommend that you try Delie reference 09106, which has the same characteristics, but with a higher torso measurement.
Whether you're looking to improve your posture, feel more comfortable in your own skin, or simply add a touch of elegance to your wardrobe, Delie 09231 is here to help. Try it today in your choice of Cocoa or Black and experience the difference for yourself!