Delie 09408 Side Zipper with Bra
Only %1 left
SKU
Delie 09408 Side Zipper with Bra
✕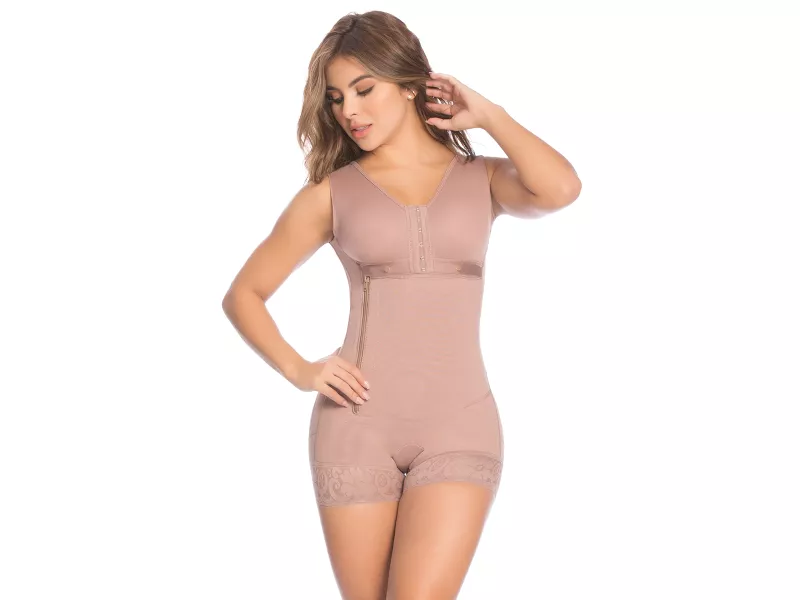 description
Introducing the Delie 09408 (08053) faja - the perfect post-lipo recovery compression garment for those who desire an expanded gluteal fit design. This faja comes with all the amazing features of the Delie 08046, with the added benefit of a built-in bra for added support and comfort.
The Delie 08053 is made of grade 1 powernet fabric that's cotton-lined for optimal skin comfort. It features a side zipper closure that prevents any interaction with stitches and wounds, and offers high compression for maximum support. The bra offers additional support to your bust while keeping it in place.
With a mid-thigh girdle, flat seams, and a silicone lace hemline, this faja shapes and controls your abdomen, hips, legs, and buttocks for a flattering silhouette. The braless boy short garment comes with adjustable suspenders that offer a comfortable fit while providing a buttocks lifting effect. The expanded gluteal fit design offers an enhanced look to your buttocks.
Made in Colombia with premium quality materials, this faja is certified to deliver unparalleled results. The Lycra interior lining offers additional skin care benefits, keeping your skin hydrated, enriched, and toned.
Experience the difference with the Delie 09408 faja and achieve your desired body shape with ease and comfort.